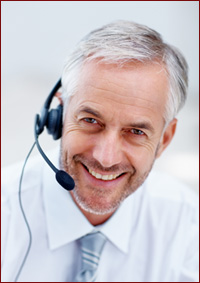 Expert Candidate Interviewing. We help you avoid costly staffing mistakes by helping you efficiently hire better fitting, longer tenure employees.
ScreeningInterviews.com provides a simple and reliable way to reduce time, money and risk in your domestic and/or international hiring process. We do this by expertly screen interviewing the candidates whose paperwork is most interesting to you. We can also work from a simple list of prospects such as names of people working for a competitor or contacts you have acquired from a conference, people mentioned in the press, etc.
With the candidate or person of interestís express permission, we video record the structured interview and quickly deliver it to your team via the Web. The interviews typically run between 17-28 minutes and are not edited.1 Using a password, you and your hiring team can watch the interviews at your convenience from any web-connected computer or download them to your Smartphone for review anywhere, anytime.
Our intake process is simple. You simply e-mail us the contact information or resume for your most interesting candidates and we handle the scheduling and expert interviewing, asking either our standard questions, or technical/job specific questions you supply.
Because you can see and hear the nuances of a candidate's responses (e.g. not just an interviewer's dry notes), your group can better decide who might be a better fit to your organization and therefore whom you want to bring in for a face-to-face interview. Also, candidates tend to be much more honest during our interviews as they know the call will be part of their permanent record. Our delivery time is typically 3-5 business days for candidates in North America.
ScreeningInterviews.com is all about saving you time, money and risk while being very simple to use from a user standpoint. Call us today at 312.952.1777 to discuss how we can help reduce your time to hire metrics, while at the same time helping you hire better fitting candidates that tend to stay with your company longer.
1 I.e., we may clip excessive connection content, but never the core interview.